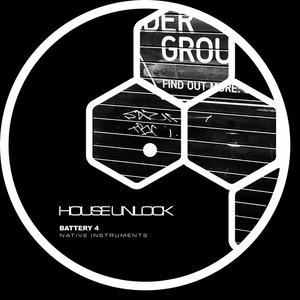 HOUSE UNLOCK Battery 4 MIDI loops
Regular price £15.49 Sale
Evilglamour are once again taking no prisoners, this time with the truly floor to floor rockin 'HOUSE UNLOCK' House/Tech House/Deep House/Techno MIDI loops made exclusively for use with Native instruments Battery 4 default kits.
As always providing you with some all inspiring back bone beats to fit right into any House music genre, that will not let you down.
If you really want your beats to have the edge you're looking for then its a must not to quantise everything on the 16th's notes or just add swing! 
Warning! Evilglamour loops don't hold back and contain the key to get your drum tracks seriously grooving! Unlock the secrets, analyse the drum and percussion positions and then move the samples around for yourself, learn how simple it can be to craft your own unique sound. Use them for inspirational ideas and finally make your mark on the dance music world.
The demo audio bite was recorded completely raw with no mixing or processing, demonstrating how these loops really as they say on the tin!
Why MIDI?
Audio Loops/Apple Loops and REX files we all agree are great for dropping straight into your favourite DAW and away you go but using MIDI loops is far far more flexible!
MIDI loops will allow you to completely morph an entire loop beyond recognition and into the extremes, this includes changing the assigned sounds, the actual velocity of any sound and the pitch and tempo which as you will agree is truly a gift to your creative and inspirational ideas.
For ease of use each MIDI file is named after the Battery 4 patch that it was created in, simply drag the file into your DAW and choose the matching Battery 4 patch name, and boom you're away!
'HOUSE UNLOCK' includes a collection of 49 royalty free MIDI drum loops covering all of the major House Music genres and are 100% compatible with all DAWs.
Please note this is a MIDI file only download for use with Native instruments Battery 4 using the default kits.
No sampled audio sweeps and FX are included!
48 Royalty Free MIDI Loops
37kb